Experts in Drainage, Drain Repair – Windsor, Leamington
At TRS Waterproofing & Drainage of Windsor and Essex County, we have over 20 years experience repairing and installing drain pipes. Most of our drain repair work consists of unclogging drains and pipes, and replacing cracked or broken pipes that are leaking. Whether it's an indoor or outdoor drainage problem we have the experience and expertise to get your pipes flowing as they should.
Please Don't Wait – If you know there's a drainage problem at your home or business, don't put it off.  We've seen too many cases in the Windsor & Leamington areas where drainage leaks are ignored causing extensive property damage such as collapsing floors, walls, and ceilings. Leaky pipes can also cause the development of mold which is difficult and expensive to eradicate.  And then, there are the drainage problems that can lead to serious disputes with neighbours.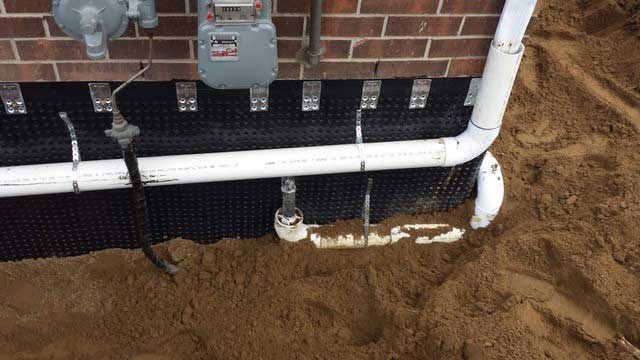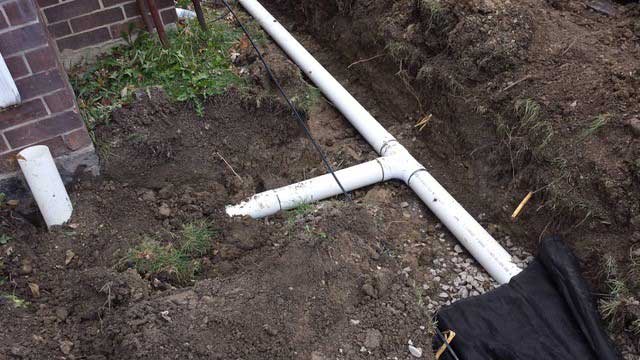 Simple and No Dig Solutions
In most cases there are simple cost effective solutions that require no digging to repair leaky drains. Tearing up a lawn to get to the problem can be time consuming and expensive. Fortunately today there are "no dig" technologies that allow us to repair drains without having excavate your yard and put it back together.
Possible internal and external drainage pipe issues
Hydro-static pressure in the soil around your pipes can causing heaving and breakage
Frozen pipes
Improperly sloped drainage pipes
Invasive tree roots
Foreign object blockages – such as diapers or other non-biodegradable objects
Waste and food buildups – grease, food particles and human waste can stick to pipes and cause narrowing or complete blockage
Chemical buildup – such as calcium, lime or other naturally occurring minerals in addition to chemicals from cleaning products
Whatever the reason for your broken or clogged drains, it is important to make sure your drains are functioning properly. Drains remove water and waste from your property. Back-flow and pooling can result in instability of the soil, erosion, sewer fumes, and structural damage to your foundation.
Assessing the Problem
Finding the problem is just the beginning and we have the right tools to do the job. We use a variety of equipment and methods to locate the problem and assess the type of damage that has occurred.
We offer:
Snaking
Camera inspection
Full drain replacement
Broken pipe repairs
Back-flow valve installation
Root removal
Installations of additional drainage
Rough-ins
Service Area
Our service area for drainage pipe repair and installation includes Windsor, Leamington, Kingsville, Essex, Amherstburg, LaSalle, Tecumseh, and Lakeshore.